To look at soil and see more than dirt
Open Studios, Rijksakademie. NL
1st - 10th June 2023







To look at soil and see more than dirt brings together histories of collective working, protest, and the built environment.







The video work (of the same name) depicts a series of post-industrial sites as the mise-en-scene for a semi-fictional group. In amongst the residue of industry, the group meet to address a friction in the collective. Through mobilising the geographically disparate collections of the Fritz-Hüser-Institut in Dortmund, the Ruhr Museum in Essen and the Glasgow Women's Library, two post-industrial landscapes are thrust into dialogue.







Exhaust, a falling chimney in three parts, is built in the same red clay found in industrial processes. The erection stumbles to the height of a domestic space, where land and labour are totally exhausted. A landmark to collectivity attempting to correct its posture.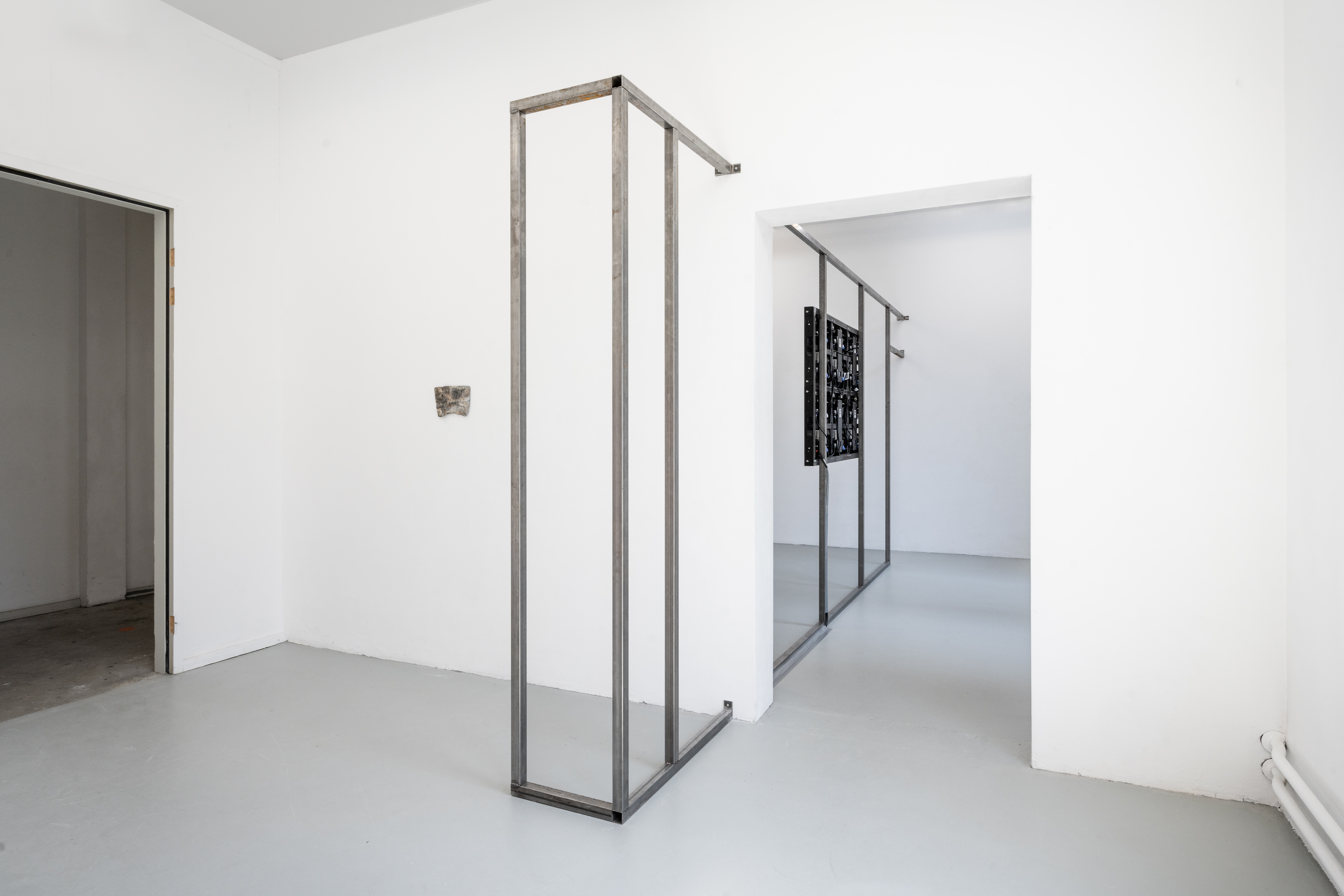 The film is shown on an LED screen, installed on a repurposed steel frame. The structure traces the lines of the studio's former architecture, when the building of the Rijksakademie was a pharmaceutical warehouse.







In between hang works from the series roof over our heads, formed from recycled roofing lead. Imprinted into the surface are traces of our built environment, the tools and taps and pipes that service the spaces we build. The lead, treated to eliminate its toxicity, holds these forms as fossils.





To look at soil and see more than dirt

Camera and Text: Winnie Herbstein
Co-edited: Felix Melia
Technical Support: Jose Biscaya

Exhaust

Technical Support: Marianne Peijnenburg, Marta Ramirez, Benedetta Pompili, Stephan Kuderna, Oded Yadin Rimon

roof over our heads

Technical Support: Arend Nijkamp

Special thanks to the Rijksakademie for making all this possible. To the Ruhr Museum, Fritz-Hüser-Institut and the Glasgow Women's Library.

Photo credits: Silke Schönfeld, Tommy Scheer and Sander van Wettum






The title 'to look at soil and see more than dirt', is borrowed from Lola Olufemi's beautiful publication 'Experiments in Instituting Otherwise' which continues to influence and inspire me.